DANIEL BOULUD SMOKED SALMON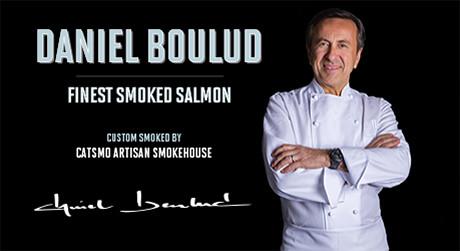 Renowned French chef and restaurateur is celebrated for his exquisite cuisine among fine dining connoisseurs across the world. Catsmo Artisan Smokehouse teamed up with Chef Boulud to develop an extraordinary line of custom smoked salmon. Each recipe was tested and perfected under the leadership of Daniel Boulud, and today his wonderfully smoked Atlantic salmon is one of our top sellers in the
Daniel Boulud EPICERIE line.